Exhibitors & Sponsors
Platinum Sponsor
Bluetest AB

Bluetest offers accurate and cost effective reverberation test systems to verify wireless devices and small antennas Over-The-Air. Bluetest's unique patented technology enables the user to perform MIMO OTA tests in an isotropic multipath environment. Bluetest offers measurement options for all cellular standards and many other wireless communication protocols such as the IP throughput test instrument for measurements of WLAN devices. Easy and fast maintenance, calibration, and measurement setup gives the user the opportunity to minimize its time-to-market. Tests like TRP, TIS and throughput can be performed faster than any other existing technology.
Bluetest AB Lindholmen Science Park Götaverksgatan 1 SE-417 55 Gothenburg Tel. +46 766 29 57 15
info@bluetest.se
Webpage: http://www.bluetest.se/
Gold Sponsors

EMSS distributes the leading field simulation software package FEKO and the antenna design tool Antenna Magus. FEKO is an electromagnetic (EM) analysis software suite, based on multiple state of the art computational techniques for solving a wide range of EM problems for a large variety of industries.
EM Software & Systems GmbH Otto-Lilienthal-Str. 36 71034 Böblingen Germany
Webpage: http://www.feko.info
Exhibitors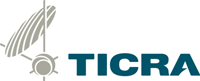 TICRA is the supplier of software for advanced reflector antenna EM modelling and design. GRASP, POS, CHAMP, SNIFT and DIATOOL are all recognized product names within the reflector antenna industry world-wide.
TICRA Læderstræde 34, 2. DK-1201 Copenhagen K Denmark
Webpage: http://www.ticra.com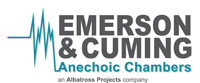 We at E&C Anechoic Chambers are committed to continue and further improve the over half-a-century lasting excellence in development and manufacturing of absorber material for anechoic chambers.
E&C Anechoic Chambers NV Nijverheidsstraat 7A 2260 Westerlo Belgium
Webpage: http://www.ecanechoicchambers.com


Astrium, subsidiary of EADS, develops in its Ottobrunn RF-Test center
highly sophisticated test solutions for antennas, payloads and
satellites. Its Compensated Compact Range family provides
unprecedented measurement performance optimized for spaceapplications
Astrium GmbH Satellites - Products 81663 München
Webpage: http://www.astrium.eads.net/
Document Actions